Innovation, technology and creativity are the foundations upon which

Axiom is built.

marketing succeeds.

customers are won.

products are sold.
See how we identify, develop and build trendsetting ideas, strategies and products.
Superior Design & Concept Work 01.
Explore
First, let's make sure we're a good fit. 02.
Discover
What are your company's core strengths and goals? 03.
Ideate
We'll come up with the best ways to accomplish these goals.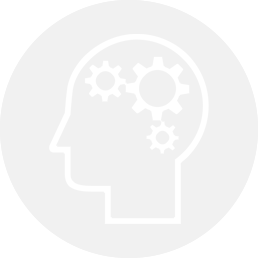 04.
Conceptualize
Build out our best strategies and determine our best course of action 05.
Implement
Execute those strategies. 06.
Optimize/Refine
Find out what's working and what isn't, and double down on what's working.
Chief Marketing Officer | 561 Digital
The Axiom team's media savvy seems to know no bounds. They have consistently provided strategic financial guidance and managed our media across North America, Europe, and Australia. Their sophisticated analysis techniques allow them to interpret our expansive multivariate testing strategies. On top of that they manage our complex relationships with multiple media partners on different continents – which allows me to sleep at night knowing our ROAS is being taken care of.
Craig Anderson | Ottawa Senators National Hockey League
My close partnership with Axiom has allowed me to understand the importance of and grow my personal brand through a website, social media platforms, marketing partnerships, and more recently streaming on Twitch. Together we are working on an array of projects for the future including a focus on growing the brand into eSports. I'm really excited with what they've already accomplished and look forward to what the future will bring.
Brent Stern | SynergyLabs
I brought Axiom with me from my previous company where they launched a consumer product brand for us because their breadth of knowledge, which is something my current company has come to trust when making marketing decisions. They grasp the diversity of our 13 brands and collaborate with my internal team to guide them in their strategy for deploying media, branding, and digital assets across all of our platforms.
Kathryn Anderson | Randy & Nick
Axiom was instrumental in creating an award-winning website for my boss's luxury real estate team. They were always available to discuss ideas and strategize the best presentation to showcase our team's multi-million dollar listings. They are quite knowledgeable and their no-nonsense approach keeps the process moving forward with optimal success. More importantly - they were as invested in the final product as we were. From start to finish Axiom is comprised of consummate professionals.
Nick Carrera | Carrera Advertising
We've used Axiom on a consulting basis many times. They are a leader in their field and on top of best practices for planning and purchasing OTT and programmatic Tv. They also claim to be able to play Golf!
Nick Malinosky | Randy & Nick
The Axiom team are absolutely excellent and out-side of the box thinkers. They helped me create my website and branding from start to finish and were always a step ahead of the competition. The thing I liked most about Brian and his team was/is no-nonsense attitude. Brian is extremely experienced and simply put – he tells it like it is which when working with a marketing firm is absolutely vital. His work was incredible and he is by far the best our team has worked with and we have been working in marketing and selling luxury real estate for a very long time and have seen it all. We highly recommend Brian and his team.
Consulting
Media
Creative
Website
Software Development
Video Production
Photography
eSports / Gaming
Experiential Marketing
Get in touch with us, and let's see if we're a good fit.