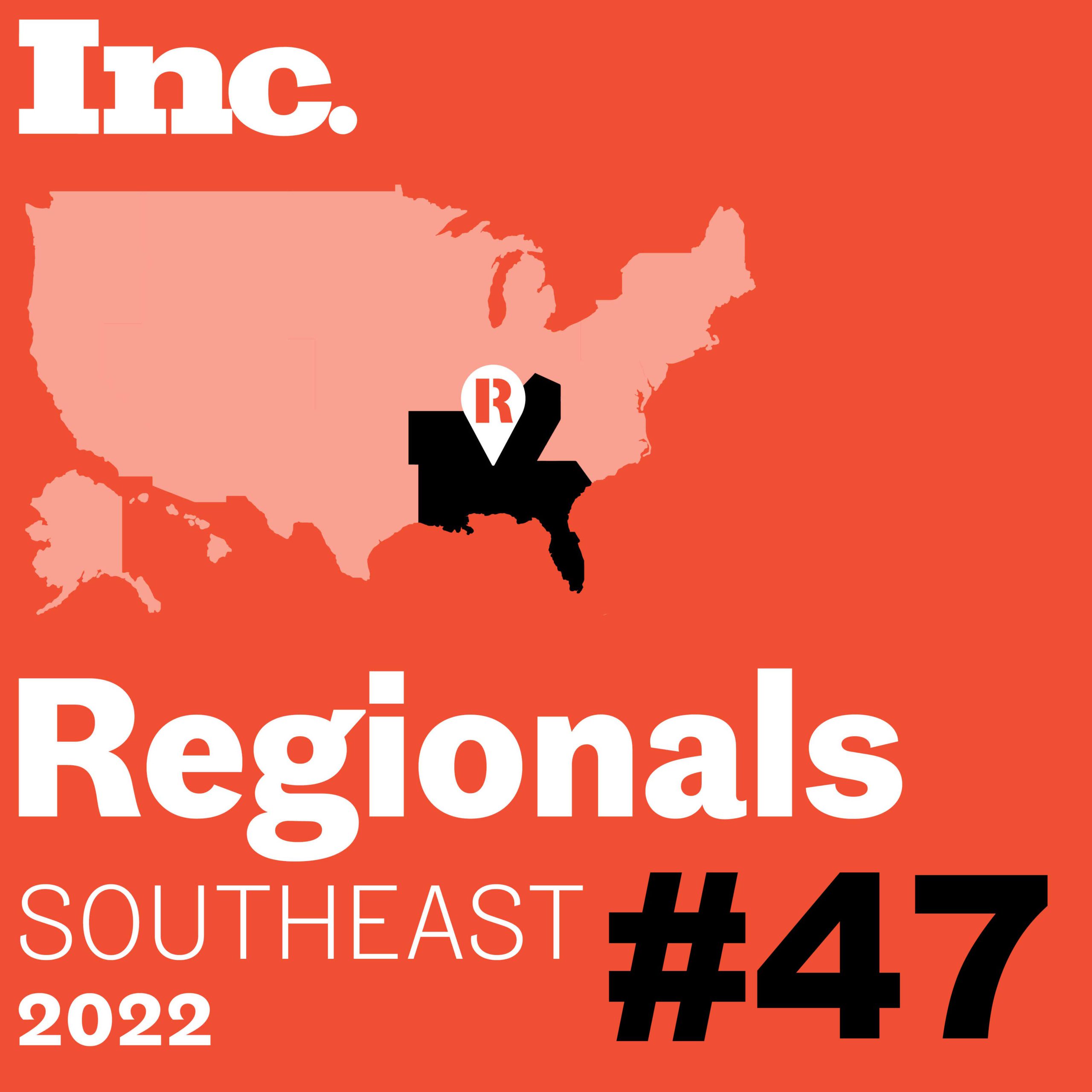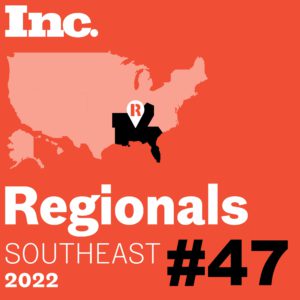 (March 15, 2022, Coral Springs, FL) Inc. Magazine released their 2022 list of Fastest-Growing Companies with Marketing Consultancy Axiom Innovations taking the #47th spot  on its third annual Inc. 5000 Regionals Southeast list, the most prestigious ranking of the fastest-growing private companies based in Alabama, Arkansas, Florida, Georgia, Kentucky, Louisiana, Mississippi, Puerto Rico, South Carolina, and Tennessee. Born of the annual Inc. 5000 franchise, this regional list represents a unique look at the most successful companies within the Southeast region economy's most dynamic segment–its independent small businesses.
"To be recognized for all of our hard work by both our peers and clients alike is a tremendous honor that we do not take lightly,"  Creative Partner Dan Sharfin said. Creative Director and Partner Tim Spain added "We strive to bring novel design and branding concepts to our clients that still retain the important traits of usability and experience, to be to able win accolades for something I love to do is so gratifying."
"While our success has been virtually meteoric, our philosophy and principles are still firmly grounded: To never cease striving to hunt new ways, methods and ideas to grow our client's business while being completely transparent – a rarity in the industry," said Managing Partner Brian Lenihan.
Axiom has built a loyal base of clients and partners specializing in marketing consulting, media buying, branding, and multi disciplinary creative development. From start-ups to well-established brands, their diverse client portfolio includes companies in the venture capital, children's toys, pet products, food & beverage, hospitality, luxury real estate, digital video, home-health verticals, pro & esports – and more.
Hot off the heels of yet another recent honor of being named the #9 agency in South Florida by the South Florida Business Journal, Axiom looks to continue to push boundaries and re-conceptualize/transform what an agency can be in today's rapidly evolving universe. "What worked yesterday has no guarantee of working today. You gotta be extremely nimble when it comes to your planning, strategy and execution. There is no room for ego when your client's money is on the line," noted Lenihan.
More about Inc. and the Inc. 5000 Regionals
METHODOLOGY
The 2022 Inc. 5000 Regionals are ranked according to percentage revenue growth when comparing 2018 and 2020. To qualify, companies must have been founded and generating revenue by March 31, 2018. They had to be U.S.-based, privately held, for-profit, and independent—not subsidiaries or divisions of other companies—as of December 31, 2019. (Since then, a number of companies on the list have gone public or been acquired.) The minimum revenue required for 2018 is $100,000; the minimum for 2020 is $1 million. As always, Inc. reserves the right to decline applicants for subjective reasons.
ABOUT INC. MEDIA
The world's most trusted business-media brand, Inc. offers entrepreneurs the knowledge, tools, connections, and community to build great companies. Its award-winning multi-platform content reaches more than 50 million people each month across a variety of channels including websites, newsletters, social media, podcasts, and print. Its prestigious Inc. 5000 list, produced every year since 1982, analyzes company data to recognize the fastest-growing privately held businesses in the United States. The global recognition that comes with inclusion in the 5000 gives the founders of the best businesses an opportunity to engage with an exclusive community of their peers and the credibility that helps them drive sales and recruit talent.
The associated Inc. 5000 Conference is part of a highly acclaimed portfolio of bespoke events produced by Inc. For more information, visit www.inc.com.